Ben Pippenger: SaaS Management Insights to Drive Business Impact in 2023
This is a podcast episode titled, Ben Pippenger: SaaS Management Insights to Drive Business Impact in 2023. The summary for this episode is: <p>Growth at all costs. Sounded great at the time, right? Now that we're staring down economic uncertainty, we're seeing companies go back to business fundamentals. Grow smart, accomplish more with less.</p><p>At Zylo, we've long known that SaaS management is paramount to enabling this mindset. And will be even more crucial to driving business impact in 2023. From doubling down on cost-saving initiatives to helping employees be more efficient with the tools they use.</p><p>To understand why, we examined trends in our 2023 SaaS Management Index – sourced from more than $30B in SaaS spend under management. In this episode, Ben Pippenger explains what it all means for your business and SaaS management journey.</p><p><br></p><p><strong>Key Takeaways:</strong></p><ul><li>[00:05&nbsp;-&nbsp;01:59] Cory introduces Meredith Albertson, your new co-host!</li><li>[02:45&nbsp;-&nbsp;03:33] Zylo's 2023 SaaS Management Index Report</li><li>[03:43&nbsp;-&nbsp;05:24] Talking SMI highlights and insights from Ben Pippenger</li><li>[05:29&nbsp;-&nbsp;07:25] SaaS growth trajectory and trends in buying habits in the current world environment</li><li>[07:31&nbsp;-&nbsp;11:26] Unmonitored SaaS spend can become a huge problem, even with the best intentions</li><li>[11:28&nbsp;-&nbsp;13:27] Visibility and the optimization engine</li><li>[13:30&nbsp;-&nbsp;14:30] A reckoning in post-pandemic SaaS spending and uncertainty?</li><li>[14:35&nbsp;-&nbsp;16:44] Ben's "oh shit" moment with Salesforce and tools for editing cat content</li><li>[16:47&nbsp;-&nbsp;19:33] Optimization opportunities, and what the average companies SaaS stack looks like?</li><li>[19:39&nbsp;-&nbsp;23:14] Without an SMP companies are overspending on SaaS by 25%, and how to find those optimization opportunities through licenses and cost-savings</li><li>[23:19&nbsp;-&nbsp;26:09] Making insights actionable, and what the SMI data says about renewals</li><li>[26:10&nbsp;-&nbsp;29:23] Renewals are an opportunity to impact the business' bottom line, and common mistakes in the process</li><li>[29:26&nbsp;-&nbsp;32:12] SaaS Management is a team sport, and how a SaaS management problem puts you in the driver's seat</li><li>[32:13&nbsp;-&nbsp;34:56] Freedom of a framework concept, aka dealing with Shadow IT</li><li>[34:59&nbsp;-&nbsp;36:04] Why aren't leaders prioritizing the risks associated with shadow IT?</li><li>[36:06&nbsp;-&nbsp;40:04] Providing a great experience as part of the overall IT governance strategy</li><li>[40:05&nbsp;-&nbsp;42:55] This is your opportunity to save millions of dollars</li><li>[42:57&nbsp;-&nbsp;46:14] Rapid Fire</li></ul>
Cory introduces Meredith Albertson, your new co-host!
01:54 MIN
Zylo's 2023 SaaS Management Index Report
00:48 MIN
Talking SMI highlights and insights from Ben Pippenger
01:40 MIN
SaaS growth trajectory and trends in buying habits in the current world environment
01:55 MIN
Unmonitored SaaS spend can become a huge problem, even with the best intentions
03:54 MIN
Visibility and the optimization engine
01:59 MIN
A reckoning in post-pandemic SaaS spending and uncertainty?
00:59 MIN
Ben's "oh shit" moment with Salesforce and tools for editing cat content
02:08 MIN
Optimization opportunities, and what the average companies SaaS stack looks like?
02:45 MIN
Without an SMP companies are overspending on SaaS by 25%, and how to find those optimization opportunities through licenses and cost-savings
03:34 MIN
Making insights actionable, and what the SMI data says about renewals
02:50 MIN
Renewals are an opportunity to impact the business' bottom line, and common mistakes in the process
03:12 MIN
SaaS Management is a team sport, and how a SaaS management problem puts you in the driver's seat
02:45 MIN
Freedom of a framework concept, aka dealing with Shadow IT
02:42 MIN
Why aren't leaders prioritizing the risks associated with shadow IT?
01:05 MIN
Providing a great experience as part of the overall IT governance strategy
03:57 MIN
This is your opportunity to save millions of dollars
02:49 MIN
Cory Wheeler: Hello, hello, and welcome to SaasMe Unfiltered, The SaaS Management Podcast. The show with give- it- to- you- straight, real life advice from pros knee- deep in SaaS every single day. SaaS Management superheroes just like you. Welcome everyone to another episode of SaasMe Unfiltered. I'm Cory Wheeler, co- founder and Chief Customer Officer here at Zylo. We are very excited for everyone that's joined us today on this special episode. But before we jump in, I want to take a quick moment and introduce someone that I'm incredibly honored to welcome to the SaasMe Unfiltered Podcast. And she's going to be here for a little while. She spent a career building and defining innovative, new market technologies. In fact, she spent the last year plus shaping the SaaS Management market at the most opportunistic time period imaginable. She's a powerhouse chief marketing officer and my favorite NC State Wolfpack alum. Welcome to our new co- host of SaaSMe Unfiltered, Meredith Albertson, the CMO here at Zylo. Welcome, Meredith.
Meredith Albertson: Hey, everybody. Cory, wow, thank you. Thank you for the very, very just kind welcome. I am so, so excited to be here. For those of you who are here with us today, I've actually been a part of the team, behind the scenes of the podcast, for the past year. And I'm so, so thrilled to be jumping in front of the mic for Season Three with Cory. As Cory mentioned, I lead marketing here at Zylo. Staying very close to the market is so, so important to us, and we want to understand what companies need to solve for, what's changing in the market and where does SaaS Management need to go next. Part of my day- to- day is connecting with our customers, analysts and other leaders in and around the space, so I'm looking forward to bringing some of that perspective to the show. But enough about me, that is absolutely not why we're here today. Cory, let's get started.
Cory Wheeler: Okay. Thanks a lot, Mer. For those of you not familiar with SaasMe Unfiltered, thanks for tuning in. I hope to see you on future podcasts. It's our biweekly podcast with real life advice from the ITAM, IT software asset management, finance, and procurement pros, that are knee- deep in SaaS Management every single day. We've had really incredible guests on the show, industry luminaries and companies like Netflix, Atlassian, GrubHub, Salesforce, and many more beyond that.
Meredith Albertson: Yeah, there are some great stories, tons of practical advice and plenty of Oh Shit moments the past two seasons. So we invite all of you to go back and please check out our past episodes. Now, before we introduce our guest, I want to take a moment, Cory, let's talk a little bit about today's topic. I have to admit, it is one of my favorite times of the year. It's not the holidays and it's not my birthday, but it is the release of Zylo's 2023 SaaS Management Index Report. Now, since being founded, Zylo has assessed and collected an unprecedented amount of SaaS application and spend data. This unique data set is based on six years of SaaS spend, SaaS licenses and usage data. So that means 30 million SaaS licenses, a trillion in spend, and over 30 billion in SaaS spend identified and categorized. Now, we leverage this data set to deliver key insights and trends in our Annual SaaS Management Index Report. It's the industry's foremost report on spend and trends in the world of SaaS.
Cory Wheeler: All right. Well, if that doesn't get you excited, I really don't know what's going to. I am completely excited to jump into this. So with that, we're again excited to be doing our second ever live SaasMe Unfiltered right now. We're recording this as well, and we're going to talk through SMI highlights and insights from the foremost expert in the space. And it's another guest that I'm very excited to introduce. I said the foremost expert, well, in fact, this person built the very first iteration of SaaS Management technology ever in the industry. I'd call that an expert. He was looking to solve the SaaS Management problem six to seven years ago, from a little bit of a unique perspective from the provider side. He was building products for Salesforce, and thought, " How do my users understand what they're utilizing? But then, how do I, as a product owner, understand my users and their usage as well?" Which is a really unique take on this. I've been lucky to work side by side with my co- founder and Chief Business Development Officer here at Zylo, the one and only, Ben Pippenger. Welcome to SaasMe Unfiltered, Pip.
Ben Pippenger: Well, I think I have to say I'm excited because I feel like everyone's really excited.
Cory Wheeler: That's right.
Ben Pippenger: And I'm very excited to be here. So, thank you Cory and Meredith for having me on. A definitely long- time listener, first- time caller situation here. So I'm definitely pumped to be here on SaasMe Unfiltered to talk about our SaaS Management Index Report. When I think about that, it's just such a valuable report that can really help companies understand, first and foremost, that they aren't alone, and feeling like that their SaaS has gotten out of control. But can also help guide organizations toward a more healthy state, where they are really unlocking the value and the business impact that SaaS can have. So I'm pumped to dive in, so let's do it.
Meredith Albertson: All right. Well, so before, SaaS was already on a steady growth trajectory. Then we all know the pandemic hit and that put all companies, all businesses, including us, into overdrive. Businesses were buying SaaS left and right, they had to transform overnight into virtual workplaces. Now, the aftermath of this growth- at- all- cost approach was too many applications, huge spend, and just a lack of visibility into everything that had been purchased across the business. So Ben, right now, what high level trends are we seeing within businesses today in regards to SaaS growth and buying habits?
Ben Pippenger: Yeah, it's a great question. I think a great place to start here, Mer. And when we look at that, I mean, we look a lot of times to third party analyst perspectives on what they see going on in this space. So I have two to share today. First is from Gartner. So, Gartner is forecasting that worldwide IT spend, they do this quarterly, they look at a couple different categories and they forecast what worldwide spend would look like on a quarterly basis. In their Q1 report, which came out in January, they're forecasting software spend to grow at about 9. 3%. Which is significant when you think about the dollars that are being spent on software, and also significant because it's the fastest growing category that they're tracking in that report. And then on top of that, when they're looking at SaaS specifically inside of that category of software, they're projecting a 15 to 20% growth every year through 2026. So the growth is continuing to happen and continuing to accelerate. So on top of that ever- growing spend related to SaaS and software, software continues to take up a larger percentage of the overall tech spend. Forrester is predicting that software will grow to 42% of total tech spend, which is an 8% jump from 2022.
Meredith Albertson: Okay, Ben, those are some pretty big growth numbers from Gartner and Forrester. And it sounds like organizations' SaaS and software purchasing habits are just, they're not slowing down. Now, I am guilty. I buy a lot of technology at Zylo. But I'm doing it for all the right reasons. I want to impact the business, I want to drive revenue. And I think a lot of leaders would agree, they're trying to buy SaaS or software to help the business move forward. But it sounds like even with the best of intentions, these purchases are leading to much bigger business problems. Do you agree with that?
Ben Pippenger: Totally. I mean, SaaS is unique. It's tricky when you think about how it's bought and used across organizations. Number one, it's just a very powerful tool. Applications are purpose- built, they're best in class. They solve individual employee problems. It's very easy. They're often very easy to use and they're also pretty easy to get into place and to implement. But as they say, with great power comes great responsibility. And Gartner's SaaS Management platform, Market Guide, which is a guide they put out about every 12 months or so, they're predicting that by 2027, organizations that don't have centralized visibility, and that aren't coordinating the life cycle of SaaS applications, will overspend on SASS by at least 25%. At least 25%. It's a big, big number. They also predict that within the same timeframe, organizations that don't get their arms around this, they're going to be five times more susceptible to a cyber incident. So there's big cost implications, as well as risk, that's being introduced into your business. You know, one interesting thing that we are seeing within our own customer base, and within their own overall SaaS stacks here at Zylo, is that the number of apps that they have and their spend has actually gone down year- over- year. So when we look at our SaaS Management Index that we put out every year, numbers have gone down. In the latest index, we're reporting that the average organization has 291 applications in their SaaS portfolio, and spends$ 50 million. And that's a 4% and a 10% decline, respectively.
Cory Wheeler: There's nothing that I love better than customer stats, so that's fantastic. So this is the first time we've felt a decrease year over year. 10% is not, you know, typically, it's a big number. It's not like it's going down 1. 3% or something, that's almost negligible. Not only is it going down, but it's going down by a large amount. So why is that happening with Zylo customers, and in the macro considerations, what's at play here, driving that number down?
Ben Pippenger: Yeah, I mean, Cory, it's because they have Zylo, right?
Cory Wheeler: For sure.
Ben Pippenger: Because they have a system in place and they're starting to do the things that are important to do around SaaS Management. So we're starting to see our customers, or we're seeing our customers, reach a level of maturity when they're back in control. They've been able to get what they need to get in order to understand what's happening from a SaaS perspective in their environment. It's not an overnight thing though, right? It takes some time. You can't just snap your fingers and make that sort of thing happen. For us, when we think about it, it all starts with data. It all starts with visibility. You have to know what you have. And for nearly every single company out there, our discovery engine, the Zylo Discovery Engine finds that they have much more SaaS than they even knew about. Way, way more. It would shock you. So one recent example is a large financial services firm. They came to us, they had a system that they thought was working and gave them visibility to understand what their SaaS landscape looked like. And they told us they had about a hundred million dollars in SaaS spend. Came to Zylo, we dug in, did our job, and turned around and found$ 300 million in spend. That's$ 200 million that they didn't have the visibility to or understand that it was even going on in their environment. So you can imagine-
Cory Wheeler: It's routine. Sorry. It's routine. And that happens nearly every time. I get the good fortune of working with our customers. Every single customer says, " Oh my goodness, I didn't realize we didn't know what we didn't know." So, good point.
Ben Pippenger: Yeah. And that particular customer jumped in and started to get things under control pretty quickly.
Cory Wheeler: Yeah.
Ben Pippenger: And once you get that level of visibility, that's where really the optimization engine can kick into gear. And I think one thing people don't maybe realize is there is a whole lot of opportunity to optimize from a SaaS spending and risk perspective. So for instance, in the SMI this year, we're reporting an increase in the amount of wasted SaaS licenses. The SMI reports 44% of SaaS user licenses are unused or underutilized, meaning they're not being used within a 30- day timeframe. And that's up from 40% in the last year's index. Literally, dollars are just being wasted, right? You're buying stuff that's just sitting on the shelf and no one's even using it. I think the other important point here as well is that, with a lot of recent job reductions we've seen across a lot of industries, I mean, I saw a new report today of some new reductions. It's almost hitting inboxes daily here. That presents an even bigger opportunity because organizations just don't need as many licenses as they purchased.
Cory Wheeler: Yeah. And real quick, to jump in there, you've got to have visibility into those employees that are leaving the organization in real time, to be able to pull those back. Not just from a cost perspective, but certainly from a risk perspective as well. That's a motion that you've got to have ready for whenever those pullbacks come. And that 44% number, this is one that you and I have talked about, and it shifted over time. When we first started Zylo, it seemed like it was almost an unbelievable statistic. We knew through talking with customers and prospects that that's what they were feeling, but to validate this number and to see the growth, I think probably some of that is from the employee departures. But to see that number go up only means this is a bigger issue, that we've got to be getting our arms around.
Ben Pippenger: Totally.
Meredith Albertson: Well, Ben, so you talked a little bit about this, but let's back up just a second. So pandemic, growth- at- all- cost approach, now we're entering this period of economic uncertainty. Are we approaching a reckoning?
Ben Pippenger: Yeah. The great SaaS reckoning, right? The end as we know it here. No, I really don't think that's the case at all. I mean, companies obviously continue and will continue to need software in the future. I mean, you look at some of the analyst inaudible that's not stopping and not slowing down. But what I do think is that companies that get their arms around SaaS are going to be in a strategic advantage. One of our customers actually has claimed a full point on their gross margin, based on savings achieved by putting Zylo and a SaaS Management Program in place. A full point on their gross margin. That has major business impact. The focus going forward is going to not be growth at all costs, but really thinking about responsible business growth.
Meredith Albertson: I love that.
Cory Wheeler: Well, Mer mentioned this earlier as well, and one of our favorite segments or one of our favorite clips that we love to take from every episode is hearing about customer Oh Shit moments. So those moments that made them quickly, or maybe not as quickly, realize that SaaS Management was an immediate must- have. Are there any eureka moments, Oh Shit moments, the highlights that you would call out, that drove companies to make this rationalization or realization?
Ben Pippenger: Yeah. There's a ton of them, right? For sure. And I think, definitely, I want to just plug the podcast real quick too. I think for those folks that listen to this SaasMe Unfiltered Podcast, you've heard a lot of the Oh Shit moments out there. And if you haven't, I would definitely give it a go because some of the best known, well- known brands out there share some of their stories that you can learn from. But we hear everything from, you know, we talked about earlier, finding way more software and way more spend. So underestimating what they're spending to the number of apps they're experiencing, to even experiencing a software audit or something like that. But when I think about what are my favorite ones, what are ones that sort of make me chuckle and be like, " Man, I can't believe that actually happened," that one's got to come from our friends over at Salesforce. Their SAM team was doing some work, and they actually discovered that they were spending a lot of money on a video and photo editing application. When they dug into it, they found the primary use case for that tool within their company was to be editing cat pictures and videos. Like cat, like meow cat.
Meredith Albertson: I don't know what to say to that.
Ben Pippenger: Yeah. I mean, this really was the tipping point to building a business case for SaaS Management for Salesforce. The primary goal in doing that was to, I mean, discover everything obviously, and then to implement governance to avoid instances, like the cat instance. And obviously, to save money.
Cory Wheeler: Yeah, that's the viral moment there for Salesforce. I think it was a point in time that all of a sudden got out of control, highlighted a lot of governance concerns that are very real, and a problem that can become out of control very quickly. And very quickly, meaning within days or weeks. So it's a tough transition out of cat videos. However, I want to spend some time on the second segment of this conversation, which is really around optimization opportunities. And as Mer mentioned earlier, growth- at- all- cost has really gone by the wayside. We feel that. We see that across our customer base. We hear it in the industry. And it's being replaced with a gross smart mentality, and that's really focused on business fundamentals. Fundamentals matter, and it's the era of a lot of folks saying, " Yeah, this feels like it's rational." Whereas growth, growth, growth and put a lot of metrics out to the side and only focus on growth, becomes something that seems a little bit of a distant, crazy thought. So the fallout of those expectations, now mixed with that survival mode of the pandemic, is forcing leaders now to have to prioritize. Period. And in that wake, we're seeing the era of responsible business growth. So software is, for many organizations, your second largest OPEX line item, underneath headcount and people. And so for most organizations today, it's become that primary area of scrutiny and opportunity. SaaS Management is poised as the solution to optimize those SaaS investments. So if we wanted to get a baseline, looking at the SMI and the detail around that, Ben, what's the average company SaaS stack or portfolio number of applications and spend look like today? And how's that trending year over year?
Ben Pippenger: Yeah. I mentioned this earlier, but just to reiterate and sort of double- click on that point. On average, we're seeing organizations having 291 applications in their SaaS portfolio, and spending$ 50 million a year on SaaS. That of course increases as we look at different segments and sizes of customer. As you get up into the enterprise, it jumps to more than 600 apps and$ 224 million in SaaS spend.
Cory Wheeler: Yeah.
Ben Pippenger: So I want to reiterate again that this is actually a decrease from what we've seen previously. Companies not actively managing their SaaS portfolios, we'll find that their apps are rife with low utilization, redundant capabilities across multiple providers. So think Zoom and Teams, and having all those different systems within a single company. Inefficient purchasing, whether that be by employee expense, or multiple groups, or departments buying the same tools. Regardless of what the SMI says, the problem is going to get bigger if you aren't doing something now. In fact, another analyst firm that we turn to is IDC. And according to IDC, we just hit a tipping point last year with SaaS. SaaS sold more than on- prem software for the first time in 2022. IDC is also saying that, by 2026, it's going to make up two- thirds of the software spending.
Meredith Albertson: Wow. Those numbers are incredible. Ben, you mentioned an average of 50 million on SaaS spend, and that really being at the low end. Gartner's saying that without an SMP, companies are going to be overspending on SaaS by 25%. I mean, with these types of numbers, it seems like huge opportunities lie there for businesses, are right for optimization. Can we get just a little bit more specific for our listeners, and what are opportunities that you think organizations have to optimize their SaaS?
Ben Pippenger: Yeah. I mean, really, Mer, if you just do the simple math there, that's 12 and a half million dollars in overspending on average. That's just on average, right? And that's not chump change for any organization. That could be significant amount of money. So, how does that happen? How do you find those optimization opportunities? To answer your question, we look at optimization really from two angles, license optimization and then cost savings. So let's break those down a little bit. So for licenses, as I mentioned earlier, within the SMI, we're reporting 44% of SaaS licenses are wasted. Organizations should really be targeting about a 90 to 95% utilization rate for their licenses. Definitely want to have some buffer in there, due to unforeseen business changes or whatever might happen within your organization. Organizations should also be conscious and cautious about signing up to longer term agreements, without the ability to adjust their licensing at least annually. This will generally help with cost avoidance, not spending on licenses you don't need and not having to go buy more when you really can just reallocate licenses that you already own. For the cost saving side, two areas that we report on in the SMI are when you have redundant capabilities delivered by different apps, and where you have the same app being bought through an enterprise agreement, yet also being expensed by employees. We call that multichannel spend, is the tag we put on that. So, starting with redundant capabilities. The most common ones that we report on the SMI, number one, is online tracking class or online training classes, excuse me. On average, we see about 18 redundant apps for online training classes. So these would be apps like LinkedIn Learning, or Coursera, or Udemy. Next up would be team collaboration apps. On average, we see 13 team collaboration apps exist inside of organizations. Think applications like Confluence and Miro, Slack and Teams. And then lastly, project management tools. On average, we're seeing about 12 project management tools in any given customer's environment. And that accounts for applications like Airtable or Trello, Asana or ClickUp. For multichannel spend, we're reporting that, on average, organizations have 23 apps with multichannel spend. Again, this happens when a contract is in place and the app has been purchased by the business. However, employees continue to buy and expense the same application on their own. What companies need to do here is consolidate their purchasing power into those enterprise agreements that they have in place, to make sure that they, one, have the visibility and using what they're buying in order to have a single enterprise contract. So, these are just a couple of the areas that companies can optimize, Meredith. It's an ongoing process, though. Here at Zylo, we say SaaS don't sleep. Because it really doesn't. It's always changing, it's always evolving, it's always showing up into your environment. So neither should your optimization program.
Cory Wheeler: So I'm going to jump in here, Ben. Those are fantastic insights. And something I always talk to our customers about is, how do you make those insights actionable? And a lot of customers will come back and say, " Boy, I'm in the middle of my Salesforce contract and it's not up for another year and a half." Or, " I'm in the middle of our Workday agreement," and the same thing comes up. So you really have to find that point in time to make all of these insights actionable. And that's really highlighting the criticality around SaaS renewals. That's where the rubber meets the road, when it comes to optimization across every single application. It's that one big event or that business process where you can take all of these aggregated insights. And that's unused licenses, duplicative applications, price benchmarks, Info Sec requirements, internal finance reviews and needs measured back to your budget. All of this comes together. That's when you're driving the most value is at renewal, to be able to realize those cost savings, mitigate the risk, and adjust your license needs. So what is the SMI data been telling us this year about renewals?
Ben Pippenger: Yeah. Cory, renewals are supremely important here, when you think about a SaaS Management Program. They don't just matter, they are the only time often where you can have the ability to change what you're buying, have some influence over the price that you're paying, as well as even just the terms of the agreement, how you're working with that particular supplier. It's a critical part of the life cycle. And to your point, it's where cost savings become a reality. So the thing about renewals is there's just a lot of them. You reflect back to the average number of apps that exist inside of an environment, each of those apps is a renewal. Now, they could be on different lengths and things, and different terms. So we're reporting that, on average, organizations have 204 renewals a year. So that nets out to being about one per business day. Excuse me. And many of the optimization opportunities we touched on earlier, like we said, are going to happen at that renewal time. So for instance, reducing the number of user licenses. If you overbought, went through a reduction, you need to reduce, the time to do that is at renewal. Removing add- on features, or sun- setting apps altogether, that either aren't being used or maybe the capabilities are being delivered by other apps in your portfolio. So many of these subscriptions just auto- renew. So, if you aren't doing anything and do nothing about renewals, and you're not staying on top of all this, you're either just going to be auto- renewed and end up paying for something that you're just not using. Or you're just accepting standard terms and off the rack pricing, when you could be negotiating to get more value. And there's a ton of opportunity there as well.
Meredith Albertson: So, it definitely seems renewals are a critical moment. Cory, you say it's when the rubber meets the road. I also think it sounds like it's a golden opportunity to really positively impact the business' bottom line. What mistakes are organizations often making when it comes to really managing the renewal process?
Ben Pippenger: Yeah. That's another great question, Mer. Outside of just letting things auto- renew, and just keeping things going that you no longer need, there are other factors that can impact not getting the most out of renewal. So number one is just first not having the full picture, not having the data that you need to understand what's going on. You have to know what your organization owns. You have to know who owns those applications, who are the application owners in the business. You need to understand what capabilities these applications have. When you think about just hundreds and hundreds of apps, it can become difficult to really even just understand what they do. You need to know when the apps renew and you need to know what usage looks like, is just a few examples. And also, you need to start with the fact that you have way more than you think. Again, average is 291. When we talk to a lot of initial prospects that don't have a SaaS Management Program in place, it's tens of apps sometimes. And I just shake my head, I'm like, " Oh, man. You're in for a fun surprise." Next up, you need to make sure you're giving yourself enough time. Even when you get all the data together, and you are using a SaaS Management platform to get full visibility in order to get that renewal done, it still takes some time to get a full understanding and prepare, and collaborate across your teams. We recommend starting the process at least 90 days out. I mean, for larger apps, you're going to start more than that, but for every app you should be getting things going within 90 days. You need to make sure you're evaluating the business need. You know, we bought this tool for a reason. Is it doing what we thought it would do when we purchased it or is it doing something different? Make sure you understand the pricing. Has it changed? And also, when appropriate, make sure you're looking at alternatives in the market. Is this the tool for you or should you be poking your head up to say, " Is there something else out there that might meet our need better now?" Third, you got to take a data- driven approach. So we talked about getting that full visibility, that data is crucial. You should absolutely be using application utilization and adoption data to understand who's using it, how's it being adopted, what features are being used. And user sentiment. You should understand, again, if your users are liking using that tool or not. As well as price benchmarks, make sure you're getting a good deal. Ask yourself, how many licenses do we really need? Do employees like this tool? Or should we be looking for something else? Am I getting the best possible price? Am I paying too much or is this a good price for the application? And finally, don't renew in a silo. SaaS is definitely a team sport. SaaS Management is a team sport. And just like that, renewals also are a team sport. Consult with your end users, consult with your app owners, consult with your IT team. Make sure there's alignment on the strategy and approach for that renewal across all the different parts of your business that are engaging with that application.
Cory Wheeler: Yeah. I agree with that, Ben. The SaaS Management is a team sport concept we've talked about at length here on SaasMe Unfiltered as well. Really that draws back to the fact that software, in the last decade, has become completely decentralized. The ownership, the management of all of it is owned by everybody across the company. At the individual level, at the department and team level, at the company- wide level. So there's a lot of different types of management of these apps. So given that distributed nature, standing up a SaaS Management Program, it's a blessing and a curse that you can bring that together. But you're still wrangling, herding the cats around, so to speak. To have our second cat reference on the podcast.
Ben Pippenger: Right.
Cory Wheeler: There we go. But how does the SaaS Management Program get the value in such a distributed area, by really implementing a practice or a program? What's that look like?
Ben Pippenger: Yeah. The biggest thing a SaaS Management Program does is it puts you in the driver's seat. You get full, centralized visibility to everything that the business owns, what it does, who owns it, what you're spending, risk associated, the risk profile of that specific publisher, and of course, how it's being used. So it enables companies to be proactive, not reactive. It allows for them to centrally manage a distributed set of data, to ensure you're getting the maximum value from every single SaaS subscription. So a great example of a customer that's operationalized renewals is Momentive. When they started using Zylo, they needed to really first establish again the data and the visibility, to know what was going on, understand the complete list of applications and suppliers that their organization worked with. They then used the real- time data that's pumping into Zylo to establish policy and process in a category management strategy, to create an ongoing motion to keep the house clean. I often say, when you clean out your garage in the springtime, four months later, you go out to your garage and it's a mess again. You got to keep that thing cleaned up in order for it to stay that way. So Momentive's goal was to eliminate waste and achieve significant savings. And ultimately, they did that. They saved over a million dollars in 2022 alone.
Cory Wheeler: Yeah. I agree there, Ben. You have to prioritize it. You have to make it an initiative. Without that, the Wild West, the chaos, the things we hear every day from CIOs and CFOs just continue to mount. So you have to take a stand. You have to implement that program and say, " SaaS Management's a priority because, and only because, we know there's clear value coming out the back end of that program. We know we're stopping risks, and we are bringing one of our most strategic areas of spend and investment in the company all into a central view." So you have to just take that first step to say, " Yes, we've already validated there's issues we can solve for, and we're going to do it." So, I like how you put that together.
Ben Pippenger: Yeah.
Meredith Albertson: Ben, I just want to say that, we talked a lot about the economic uncertainty we're all facing today and how SaaS Management can positively impact the business. And what Momentive and the team there has achieved, with that a million dollars of avoidance and cost savings in 2022, I mean, that is a positive impact to the business.
Ben Pippenger: Mm- hmm.
Meredith Albertson: It's a great job by that team. Gartner recently stated, I found this stat really, really interesting, that companies that don't have a SaaS Management platform are going to be five times more likely to be hit by a data breach. And that's something... We've talked a lot about cost savings today. We haven't really gotten to the risk side of things. And so, I want to touch there a little bit. Organizations, apparently, they just really need guardrails. They need governance. We talk a lot about that here at Zylo, a freedom of a framework concept. But really just a place to create a foundation for ongoing optimization and risk mitigation. Without it, this is where, Cory talked about that uncontrolled chaos, that many of our customers describe, happens. This is a critical area that we see playing out really across employee SaaS purchases, or as we all like to lovingly call it, a Shadow IT. A lot of leaders don't believe they have a Shadow IT problem, or they say they don't really feel like Shadow IT is a bad thing. But, Ben, I'd love to hear your thoughts on that.
Ben Pippenger: Yeah. I think it's tough to put a complete blanket statement on Shadow IT. It's not necessarily a bad thing, when you have the visibility to know what's going on. If you can see it, you can use it as a source of innovation, maybe understand if there's a gap in capabilities that you're not providing. But you can also shut it down quickly, if there's a risk being introduced to your company. Now, if you don't have visibility and you just don't think it's out there, and your employees are just out buying whatever they want, and putting employee and customer and company data in unknown places, I would say, that's probably a problem. Something you should look at. So from our SMI this year, we're seeing 15% of employees are expensing SaaS. And that encompasses about 38.7% of a company's-
Meredith Albertson: Wow.
Ben Pippenger: ...total SaaS spend. So Mer, you said some people think they don't have it. I don't think we've ever had an instance where we haven't found Shadow IT or employee- led purchasing happening inside of somebody that's onboarded to Zylo. So every Zylo customer has some amount of Shadow IT when they first get started on their SaaS Management journey. I think that's a safe statement to make.
Cory Wheeler: That's a powerful statement to make. So why aren't leaders prioritizing the risks associated with Shadow IT today?
Ben Pippenger: Yeah. Honestly, I think it comes back to them thinking they don't have it. You know?
Cory Wheeler: Sure.
Ben Pippenger: There are many tools out there on the market that will do things like monitor web traffic, and I believe that can lead to false sense of security. There are new SaaS apps always coming in, and those tools that are monitoring traffic can't always catch everything. And again, the problem is only growing as SaaS continues to overtake existing perpetual software. And it's only going to continue to get more complex as well. So from the SaaS Management Index, again, IT teams now only own 18% of the apps and one- third of the spend. I think that's shocking. When you think about 10, 15 years ago, IT teams, the statement I would've made there is, IT teams own a hundred percent of the apps and a hundred percent of the spend.
Cory Wheeler: Yep.
Ben Pippenger: So really, what IT teams need to do is they need to start getting things in order now, before it becomes a real issue for their business.
Meredith Albertson: So Shadow IT is really, Shadow IT reduction I'll say, is just one outcome of governance. Ben, how are organizations approaching their overall governance strategy?
Ben Pippenger: You know, I think, in general, companies and IT organizations, they want to provide their employees with a great experience. They want them to be operating and working in the best possible environment to get their work done. And they want really to enable them to be as productive as possible. So this often means that they have the right tool for the job, they got to make sure they've got the right tool to get their job done in the best way possible. But this can get tricky again for all the reasons that we've talked about already. But you mentioned the freedom within a framework earlier. We definitely recommend that approach, for IT teams to make a really hybrid approach for managing the applications that exist inside of an environment. Giving your teams the ability to search and get a collection of approved applications, a place to go to see what apps they can use for their role. And then if they can't find a tool or an application that they need, that exists within the environment, facilitating a streamlined purchasing process. What you really need to do is think about your organization, your culture, your values, and find where you are comfortable living. Are you comfortable living within the spectrum of being locked down and only accessing approved applications? Or on the other far end would be just wild, wild west of letting everyone use whatever they want. A good customer example around Shadow IT is a large pharma company. They really came to us and wanted to get their arms around Shadow IT. Their SAM team started with visibility, and found that they had way, way more SaaS apps being expensed than really what they had originally projected. So what they did is they put a purchasing policy in place for employees, around software. They started monitoring that policy, putting a governance program in place to make sure it's being followed. And as a result of that, they've canceled 60 different subscriptions that were going against that policy, and they've reduced overall employee expense spend on SaaS applications by nearly 50%.
Cory Wheeler: Yeah, makes sense. Once you identify it, it's not hard to remediate. We had a CIO recently tell us that the result of sprawl to this person was inefficiency, employee inefficiency. The inability for systems to talk together, work streams to be combined. We feel it at Zylo. If there's ever two solutions that aren't quite aligned, we look at what that standard should be. So identifying Shadow IT is the first step. It's not hard to then remediate. And the outcome, at least at a CIO level, can be better employee efficiency across the business. So to close out the overall thought there, why now? Why do organizations need to begin this now? What do they have to lose by not setting up and getting this data, and establishing a SaaS Management Program internally?
Ben Pippenger: Yeah. You know, Cory, when we started Zylo back in 2016, we identified this problem. We knew it was as a big problem then. And the problem has only grown significantly since then, over the last six and a half, seven years. And the problem is here for not just tech- forward companies that have started in the last 10 years, it's here for every organization. Organizations that have been around for a hundred, 200 years, they're having problems with managing software and SaaS as well. So the problem's here. If you don't think you have it, you probably do. And it's only growing. It's only a matter of time before it's got executive level visibility. And you have your CIO, your CFO, prioritizing it and coming to you, asking you for the list of applications, asking you for what the spend looks like, asking you for breakdown and capabilities. And so, you need to be ready for that.
Cory Wheeler: Yeah.
Ben Pippenger: It's really only a matter of time before that happens. So for folks that are listening here, this is your opportunity. This is your time to rise up and lead the charge. Work to build a business case that's going to meet your outcomes, and make sure that you're doing the right things to help drive your business forward. So the other thing that, why now? Why is this important? Is that optimization is very possible. This isn't some pipe dream that people think, " Oh, this would be great if we could do this sort of thing. But man, how do we do it?" It is definitely possible. We have customer stories, I shared some today. There's an abundance of what that looks like, what optimization looks like for them. And really, just given the time that we're living in right now, the need to reduce operating expenses across the board, SaaS should be on the list of things that you're doing.
Cory Wheeler: Yeah.
Ben Pippenger: Because it's a big opportunity. But you do actually need to do it, though. You can't just snap your fingers and save millions of dollars. You have to think about it and put a program in place, and be purposeful about it. But it's there. And then, finally, just reflecting on some of the analyst stats we shared earlier as well, Gartner's strategic assumptions. This is really the cost of inaction. What if you just say, " Hey, yeah. Not going to do it. It doesn't seem like it is going to impact us." Just by looking at the fact that you're going to be overspending by at least 25% on an area that you're spending a lot of money on already, and that's growing 15 to 20% year over year. It's a lot of coin. And then, just from a risk perspective, Mer talked about this, we talked about it earlier as well, but just five times more susceptible to a cyber incident. You got to start getting your arms around it or you're going to be in trouble.
Cory Wheeler: Yeah. Rise up. I love that. We're inspired by what our customers are doing. And it's not complex. It's getting the data, and then ahead of each renewal, right- sizing based on the insights that you've got. Routinely, customers able to drive seven- figure plus savings, just on the savings component, is commonplace. And that's for very small organizations. So, there's not a secret to being able to solve it. It's get the data and action quickly. And those companies that do that regularly see optimization that occurs in a programmatic way, that's predictable, that they can communicate up the chain, that they now can be a major part of what many organizations' primary business outcomes are right now. Those business outcomes are save cash, cut OPEX, have fundamentals. And it is very easy to aggregate data together, and action on that data, in a business process that's already existing in your business. It's just, do you want to prioritize it? And with the ability to drive those savings, it's a no- brainer. Certainly, internally for us. And that's rising up. I love it. Okay. In every one of our episode, we do a rapid fire segment. So we're going to throw out, Mer and I will go back and forth, but we'll throw out a few concepts. Some fun, some SaaS- related, and I want to get your take on it. This could be a one word, it could be a sentence, what you think as you hear each of these concepts. Sound good?
Ben Pippenger: Awesome. Let's do it, man.
Cory Wheeler: All right, let's go. Okay. First one, SaaS budgets.
Ben Pippenger: SaaS budgets, I would say, growing but with more scrutiny.
Meredith Albertson: All right. ROI and value proof.
Ben Pippenger: ROI and value proof. I mean, those are two things that we live and die by here at Zylo. When you think about a program that helps get cost under control, and helps bring visibility, ROI is paramount. And making sure that value is there and you're able to prove out that value to your organization, by getting an initiative in place, is super important.
Cory Wheeler: Yeah. All of our customers, early people we talk to, they don't even get a proposal approved unless the value and the ROI is clearly there. And that's a shift. Sorry to go off on a tangent there, but that's a really good point. Okay. Chef Ben, a little thing most people don't know about, fantastic chef, what's your all- time favorite meal to cook for you and your wife, you and your family? What's your favorite thing to cook?
Ben Pippenger: Yeah. So, I'm the chef for the household, the Pippenger household. I would say, I'd be a chef, not at a Michelin Star restaurant, I'd be a chef at the Sizzler probably.
Cory Wheeler: Sizzler's good. There's nothing wrong with Sizzler.
Ben Pippenger: Is Sizzler even still around? I don't even know it's still around.
Cory Wheeler: Probably.
Ben Pippenger: Yeah. So I would say, my favorite meals to make are the ones that my family loves. That's the stuff that... I don't need their validation on my cooking, but it doesn't hurt, you know? And so, I would say, probably my favorite is some sort of pasta. I love making a big tin of lasagna. I do that a lot for people too. If you're providing food for somebody, I'll whip up a different type of lasagna. That's fun. Or my boys, I have three boys, they love Chicken Alfredo. So I got this really easy but delicious Chicken Alfredo recipe.
Cory Wheeler: Not out of the jar. That's what it would be for me.
Ben Pippenger: It's not out of the jar. No. I make a roux, you know?
Meredith Albertson: Ben, I don't know how we have worked together over a year and three or four months, and I never knew this about you.
Ben Pippenger: No?
Meredith Albertson: But I am very excited to learn this.
Ben Pippenger: I guess I got to make you a lasagna now, Mer.
Cory Wheeler: That's right. Two, two.
Meredith Albertson: Oh. So that would be... Cory wants one too. All right, Ben, last rapid fire. Number one item on your bucket list.
Ben Pippenger: Yeah. I mean, outside of making every company successful with SaaS Management, I think my number one item, my bucket list would be, again, I've a great family and I think taking them on a vacation every year. Last year we took them, got my boys up on some skis in Utah, and we're heading out to do some hiking next week in Tennessee. So I think, maybe that's not a bucket list item, but it's just a consistent thing that I want to make sure that I'm doing for my family on a regular basis.
Meredith Albertson: No, I think that's incredible. Thank you, Ben. It was so awesome having you as our guest today. Thank you again.
Ben Pippenger: Sure.
Meredith Albertson: You're my inaudible guest. Cory, I am looking forward to an awesome Season Three with you.
Cory Wheeler: We're going to kill it. It's going to be great. Did you enjoy the episode? Pass it along to your friends. Subscribe to get notifications for the latest episode. Share your favorite takeaways, and join the conversation on social media using# SaasMeUnfiltered.
DESCRIPTION
Growth at all costs. Sounded great at the time, right? Now that we're staring down economic uncertainty, we're seeing companies go back to business fundamentals. Grow smart, accomplish more with less.
At Zylo, we've long known that SaaS management is paramount to enabling this mindset. And will be even more crucial to driving business impact in 2023. From doubling down on cost-saving initiatives to helping employees be more efficient with the tools they use.
To understand why, we examined trends in our 2023 SaaS Management Index – sourced from more than $30B in SaaS spend under management. In this episode, Ben Pippenger explains what it all means for your business and SaaS management journey.
Key Takeaways:
[00:05 - 01:59] Cory introduces Meredith Albertson, your new co-host!
[02:45 - 03:33] Zylo's 2023 SaaS Management Index Report
[03:43 - 05:24] Talking SMI highlights and insights from Ben Pippenger
[05:29 - 07:25] SaaS growth trajectory and trends in buying habits in the current world environment
[07:31 - 11:26] Unmonitored SaaS spend can become a huge problem, even with the best intentions
[11:28 - 13:27] Visibility and the optimization engine
[13:30 - 14:30] A reckoning in post-pandemic SaaS spending and uncertainty?
[14:35 - 16:44] Ben's "oh shit" moment with Salesforce and tools for editing cat content
[16:47 - 19:33] Optimization opportunities, and what the average companies SaaS stack looks like?
[19:39 - 23:14] Without an SMP companies are overspending on SaaS by 25%, and how to find those optimization opportunities through licenses and cost-savings
[23:19 - 26:09] Making insights actionable, and what the SMI data says about renewals
[26:10 - 29:23] Renewals are an opportunity to impact the business' bottom line, and common mistakes in the process
[29:26 - 32:12] SaaS Management is a team sport, and how a SaaS management problem puts you in the driver's seat
[32:13 - 34:56] Freedom of a framework concept, aka dealing with Shadow IT
[34:59 - 36:04] Why aren't leaders prioritizing the risks associated with shadow IT?
[36:06 - 40:04] Providing a great experience as part of the overall IT governance strategy
[40:05 - 42:55] This is your opportunity to save millions of dollars
[42:57 - 46:14] Rapid Fire
Today's Host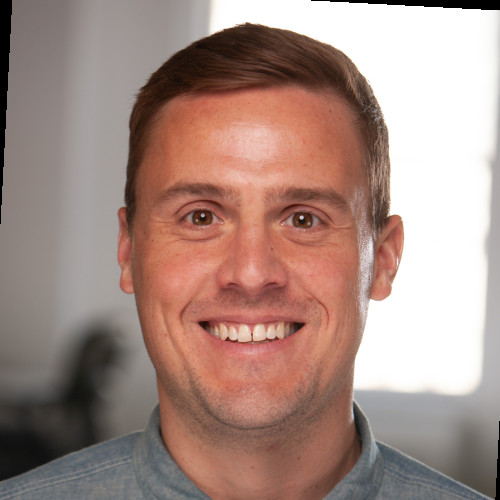 Ben Pippenger
|
Co-Founder, Chief Strategy Officer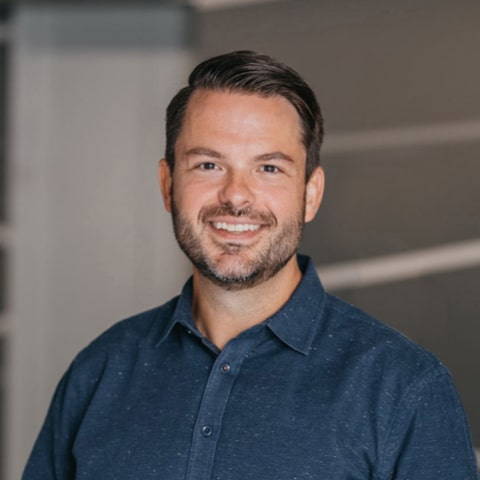 Cory Wheeler
|
Co-Founder & Chief Customer Officer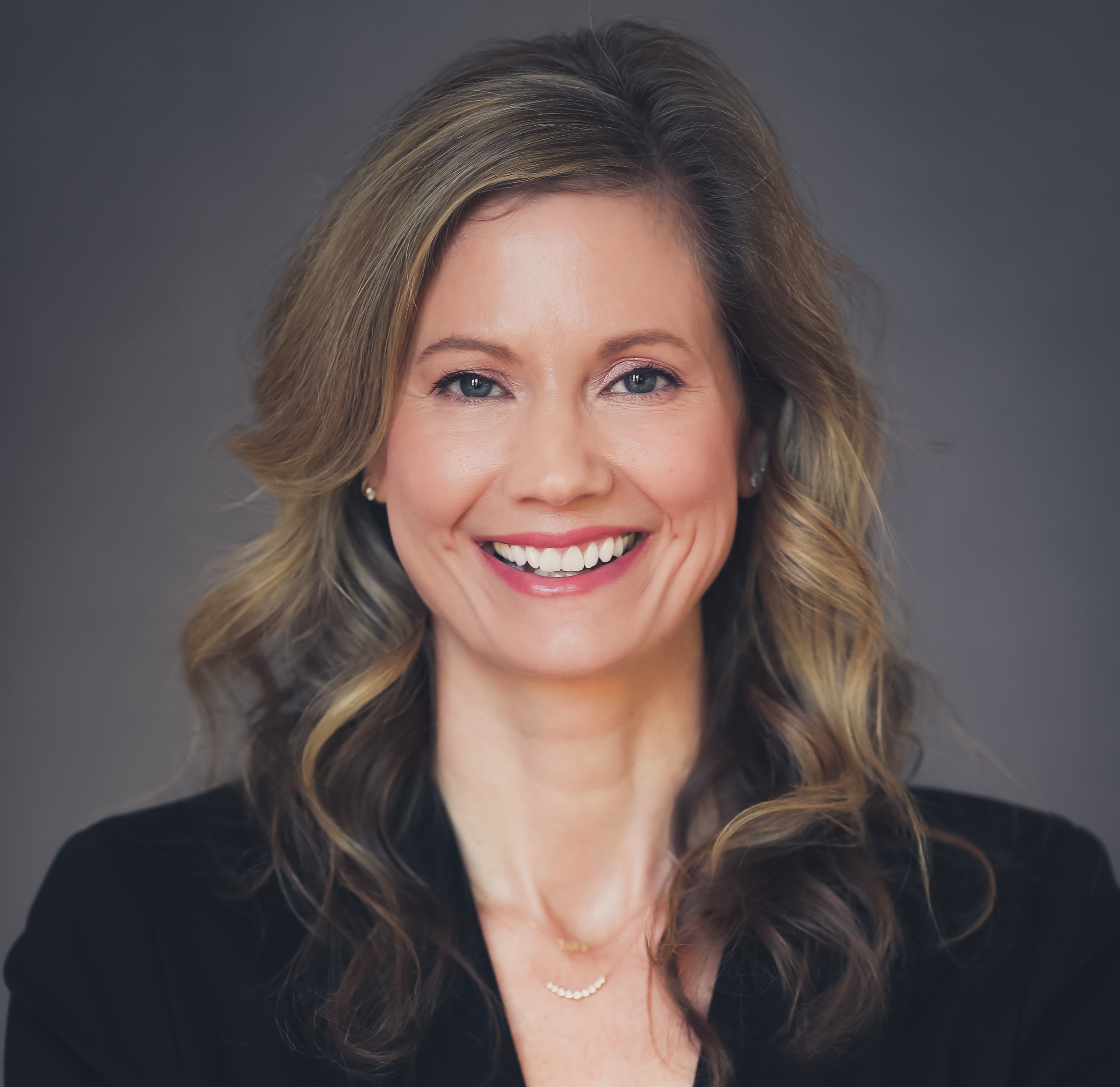 ---
Today's Guests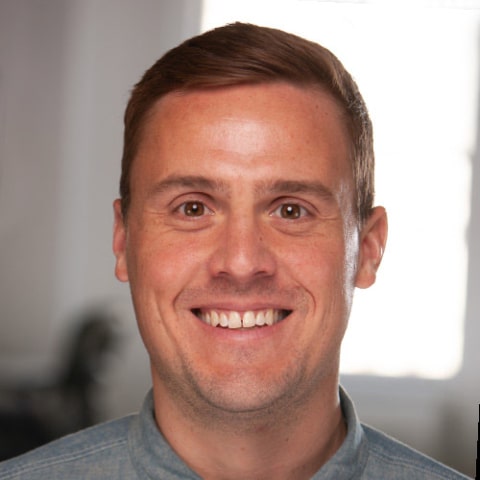 Ben Pippenger
|
Co-founder & Chief Business Development and Strategy Officer at Zylo
Product leader with a passion for driving innovation and delivering a whole bunch of value. I believe that transparency, visibility and clear communication allow you to solve the most complex challenges. Constantly working on each of those skills and addressing the world with more empathy & compassion.
Connect with Ben on LinkedIn